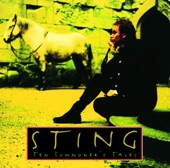 In the style of "It's Probably Me"
From the song by sting/clapton
Study n° s-97 - Difficulty level : 4 int+
Right hand technique(s) : plucking / percussive muting
Left hand technique(s) : hammer-on / slide / muted strings / jazz chords
⇒ Download the Tab!
⇒ Download the Pack!
---
Back into the 90s with that tune which was first an original soundtrack and which became a huge international success. And for good reason, Sting in his nice style very well highlighted by Eric Clapton at the nylon guitar, and a song that sounds perfect. Here I worked with the acoustic guitar part by adding a percussive muting in order to improve the groove. Some chords can be a bit difficult to those who are not accustomed to extended chords , the right hand keeps the same rhythm pattern all along. It's really a pleasure to play 
---
---
New!
Do you like this lesson ? Let me know :-)